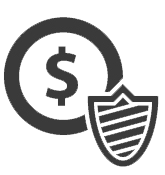 The current business environment emphasises good corporate governance, risk management and greater transparency. This has led to the requirement for additional disclosures and the implementation of internationally accepted financial reporting standards and statutory regulations.
At PCCO, we understand these issues. Our Audit & Assurance Services are specially designed for each individual client, focusing on the critical areas and risks particular to your business. We can help you to identify your strengths and weaknesses, which in turn will enable you to position your business for success.
Each and every assignment is led by a Partner, working with a personalised audit team consisting of well-trained and qualified auditors who are supervised by a manager in charge. Each assignment is carried out using time-tested risk-based methodologies which are tailored to fit each client.
Besides providing assurance of a true and fair view of financial information to the management, shareholders and regulatory authorities, our audit services also provide an insight to your accounting systems and internal controls that will then enable us to recommend improvements, if required.
In addition to statutory financial audits, we also undertake other Assurance Services such as financial due diligence reviews, profit forecast and projections reviews. Other Assurance assignments include the valuation of businesses and examination of their viability, evaluation of investment projects, preparation of financial data for submission to bankers, reviews and advice on profit and cash flow forecasts.
Our approach is not just confined to the traditional financial audit to assist you in meeting regulatory requirements. By understanding your business, we can assist you to meet challenges and manage the complexities of the business world. Our staff are trained to identify opportunities for clients to improve their overall business cost-effectiveness, efficiency and productivity. Our services include:
STATUTORY FINANCIAL AUDITS
SPECIAL REVIEW AND CERTIFICATION
FINANCIAL DUE DILIGENCE AUDITS
ACTING AS REPORTING ACCOUNTANTS
SPECIAL INVESTIGATIONS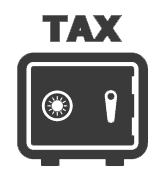 TAX ADVISORY & COMPLIANCE
The introduction of the self-assessment tax regime and the ever-changing tax laws and guidelines means knowledge of your tax responsibilities is vital.
At PCCO, our team of tax experts is committed to help you manage your tax obligations and maximise your potential tax savings. You can be assured of the best advice to ensure your compliance with the tax laws while maximising your benefits from entitlement of reliefs, incentives and deductions. We will examine all tax liabilities and implications concerning your business to minimise both your business and personal tax exposure by means of effective tax planning.
Whether you are a corporation or an individual, our tax team is able to offer you a multitude of services:
Tax Compliance and Planning
We handle all corporate and individual tax matters, such as registration, submission of tax returns, tax planning, resolving tax disputes, negotiating for settlement, application for tax incentives and many more. We can advise you on the tax implications of buy-outs, mergers or similar business activities which could affect tax liabilities and tax planning strategies. We can also assist you to estimate current and future tax liabilities.
Indirect Taxes
We can assist you in dealing with indirect taxes and meeting your compliance obligations which leads to minimisation of your overall risk and tax exposure through the appropriate tax treatment.
Goods and Services Tax
We provide seminars/training to assist you and your team to develop an awareness of GST and its implementation. We conduct GST impact studies and develop appropriate implementation project plans for your business by providing effective processes to minimise potential risk exposures and ensuring compliance with the applicable GST laws in Malaysia.
International Tax Planning
Operating in different countries poses many challenges and risks. We have the resources to help you understand and assess factors, such as the costs of operating in different countries, their tax regimes and their repatriation policies.
Transfer Pricing
We advise on defensive measures to help you achieve cost-effective transfer pricing structures to maximise your tax savings.
Tax Audits & Investigations
During tax audits and investigations by the Inland Revenue, we are able to guide you through the process and to provide you with professional tax audit representation to safeguard your position. We can also offer you a tax review and audit of your business to detect any potential problems and complications which could arise from an official tax audit by the Inland Revenue.
TAX COMPLIANCE AND PLANNING
INDIRECT TAXES
GOODS AND SERVICES TAX
INTERNATIONAL TAX PLANNING
TAX AUDITS AND INVESTIGATIONS
TRANSFER PRICING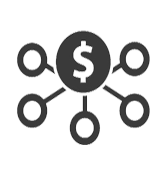 At PCCO, our Accounting Services Division helps you to concentrate on your core business by handling your day-to-day accounting work. With us, it is like having an entire in-house Accounting Department with qualified professional accountants handling your accounts.
We are able to provide accurate and up-to-date accounts of your business by using established accounting software, encompassing all aspects of financial and accounting requirements we provide the following services:
BOOK-KEEPING
PREPARATION OF BUDGETS, MANAGEMENT ACCOUNTS AND PERIODIC FINANCIAL ANALYSIS
PROVISION OF TEMPORARY OR PART-TIME ACCOUNTING ASSISTANCE
INVOICING, INCOME COLLECTION AND GENERAL REPRESENTATION
DESIGNING AND IMPLEMENTING ACCOUNTING SYSTEMS
REVIEWING AND RECOMMENDING IMPROVEMENTS TO CLIENT'S EXISTING SYSTEMS
PREPARATION OF ACCOUNTING MANUALS
PREPARATION OF ONE-OFF FINANCIAL AND STATISTICAL REPORTS FOR CLIENTS
PREPARATION OF PAYROLL, CONTRIBUTIONS TO EPF AND SOCSO AND
PAYMENTS TO TAX DEPARTMENT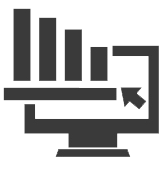 MANAGEMENT CONSULTANCY SERVICES
In the current complex business world, carrying out a corporate exercise is never an easy task. Due consideration must be given to various factors such as legal, market, business, regulatory, political and environmental implications, and the various corporate exercise options available to meet these challenges.
At PCCO, our team of experts will assess your objectives and consider a variety of available options to match your requirements. We will ensure compliance with the relevant laws and regulations whilst providing you with strategic financial planning to help you overcome complexities and to turn challenges into opportunities.
We have the team to provide you with the right professional advice on a broad range of issues relating to the growth, development and financial needs of your business, including:
MERGERS AND ACQUISITIONS
FEASIBILITY STUDIES
MANAGEMENT AND OPERATIONAL AUDITS
PROPERTY ACQUISITIONS AND DISPOSALS
ASSISTING IN FLOTATION OF COMPANIES
SHARE VALUATIONS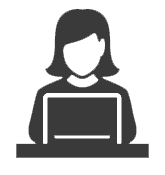 COMPANY SECRETARIAL SERVICES
At PCCO, our Company Secretarial Services Division is led by Chartered Secretaries who are trained in the disciplines of corporate governance and corporate secretarial functions, for both public and private companies.
We will handle your company's statutory and compliance matters. This begins with the formation of your new company, arranging and attending your Board of Directors' and Shareholders' meetings, and other secretarial functions to ensure your compliance with the Companies Act, 1965 and relevant corporate legislations, including the timely submission of regulatory reports. Our services include:
REGISTRATION AND INCORPORATION OF COMPANY
CONDUCTING COMPANY SEARCHES
CORPORATE ADMINISTRATION AND SECRETARIAL SERVICES
MAINTAINING STATUTORY RECORDS
PREPARING AND FILING OF STATUTORY RETURNS
ARRANGING AND RECORDING MINUTES OF MEETINGS OF THE BOARD OF DIRECTORS AND SHAREHOLDERS
REGISTERED OFFICE SERVICES
APPLICATION TO STRIKE COMPANY OFF REGISTER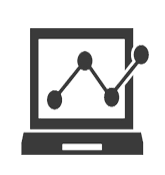 INTERNAL AUDIT & RISK MANAGEMENT
With our Internal Audit and Risk Management services, you do not have to build an entire team of internal auditors to control your risks. The task can be out-sourced to our team of experienced internal auditors. At PCCO, our internal audit team is made up of professionals with wide ranging experiences and knowledge gained from both public listed and private limited companies encompassing various industries. Our internal auditors can assist you in identifying your business risks and develop a risk management framework for your company. We can also help determine the effectiveness of your financial and operational controls and ensure you are equipped with the necessary policies, procedures and control systems to mitigate various potential risks. Our internal audit team will:
MONITOR AND REPORT ON THE SYSTEM OF INTERNAL FINANCIAL AND OPERATIONAL CONTROLS
REVIEW THE EFFECTIVENESS OF THE INTERNAL FINANCIAL CONTROL SYSTEM AND WHERE NECESSARY MAKE RECOMMENDATIONS ON AREAS WHICH REQUIRE IMPROVEMENTS
IDENTIFY AND REPORT ON ANY KEY AREAS OF BUSINESS RISK
ASSIST YOUR COMPANY TO DEVELOP A RISK MANAGEMENT FRAMEWORK WHICH INCLUDES ASSESSING THE RISKS, THEIR PROBABILITIES AND FINANCIAL IMPACT ON YOUR COMPANY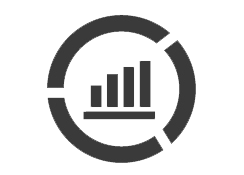 CORPORATE RECOVERY & RESTRUCTURING
In this competitive business world, you may want to restructure or liquidate your business. At PCCO, our corporate recovery and restructuring team can provide you with an objective and realistic perspective of your actual financial position. Acting for either shareholders or creditors, our team of experts will use their financial, operational and restructuring skills to try to turnaround under-performing businesses. Our aim is to help companies and their stakeholders identify under-performing assets and develop recovery strategies to secure the best outcome for all stakeholders. As a last resort, our team of experts backed by their knowledge of the procedures and laws relating to liquidations and receiverships, will be able to assist you in the realisation of your properties and assets and negotiate for favourable settlements with your creditors. Our wide range of services include:
LIQUIDATIONS AND RECEIVERSHIPS
CORPORATE RESTRUCTURING AND PLANNING
CORPORATE RECOVERY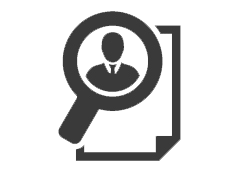 In order to succeed in business, you must have the right people to help you run your business. With PCCO's recruitment services, we can help you to find the right person to fulfil and match your needs. We undertake the search, selection and short-listing of suitable candidates and offer our expert advice on the current market rate of remuneration, the availability of qualified candidates, current levels of salaries and benefits. We can also assist you to produce detailed job descriptions.